PJ7/G4JEC and PJ7/K0HAC
Oyster Pond, Sint Maarten, November 2016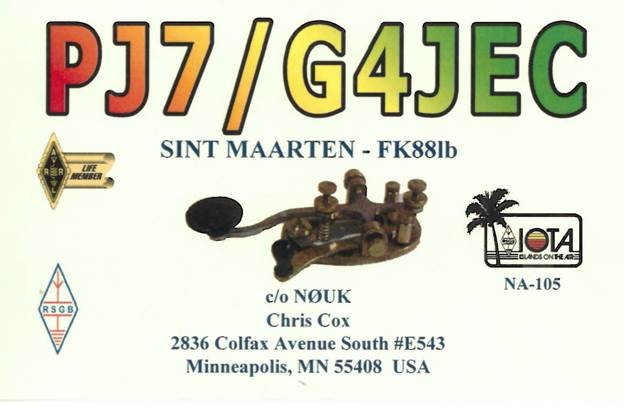 Sint Maarten/St Martin, known with good reason as The Friendly Island, is a small island located in the Eastern Caribbean, roughly 87 km sq in size and located approximately 375 kilometres east of Puerto Rico.
It is 40% Dutch and 60% French; the two countries having peacefully shared dominance of the island for several hundred years.
Although we will be staying on the Dutch side, passing the border onto the French side can be easily missed since there is no formal border control and nationality is marked simply by signage welcoming visitors to the respective country as you drive along the winding coastal road.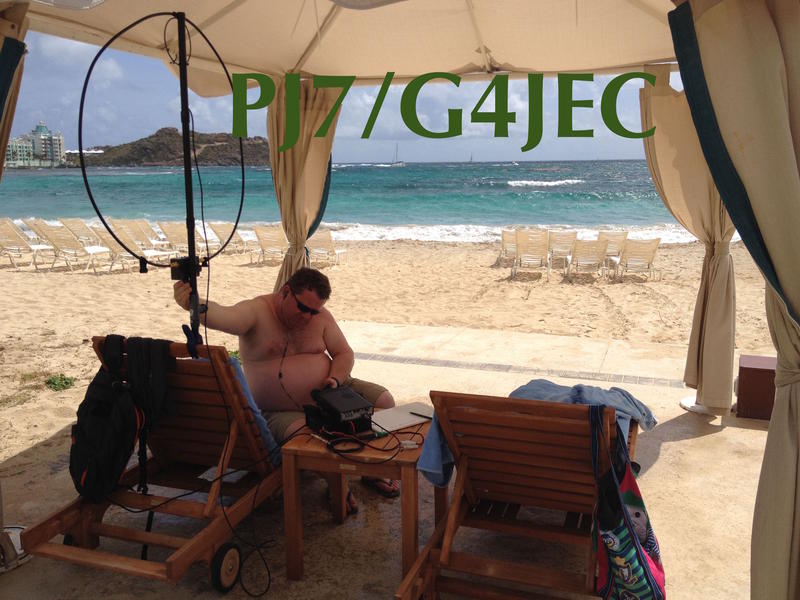 As we have done a few times before, Holly and I will be exercising our hobby of Amateur Radio during the trip and will set up a small, portable radio station from the condo that we are staying at. Our vacation partially coincides with one of the major annual amateur radio operating events, the CQ Worlwide DX CW contest which I will take part in. We will also be on the air at other times when we're at the resort.
If you're interested in learning more about Amateur Radio , please take a look at the American Radio Relay League or Radio Society of Great Britain websites. There you may find both general and specialist information about the hobby, including information on how to obtain your own Amateur Radio operating licence.
2015 marked the first time I operated from Sint Maarten.
Here is a very short video taken during the 2015 CW WW DX CW Contest showing how it can sound to be at the DX end of a pile-up.
Checkout the Monday November 7th 2016 edition of 100 Watts and a Wire podcast for additional information about the dual-DXCC trip.

---
For those of you that are also radio hams, you can check to see if you made it into the log courtesy of Clublog Please note that the log probably will receive no updates until I am back home, but all previous trip logs have been uploaded.

---
The Home QTH.
Back home in Minnesota, the station is a little better organised.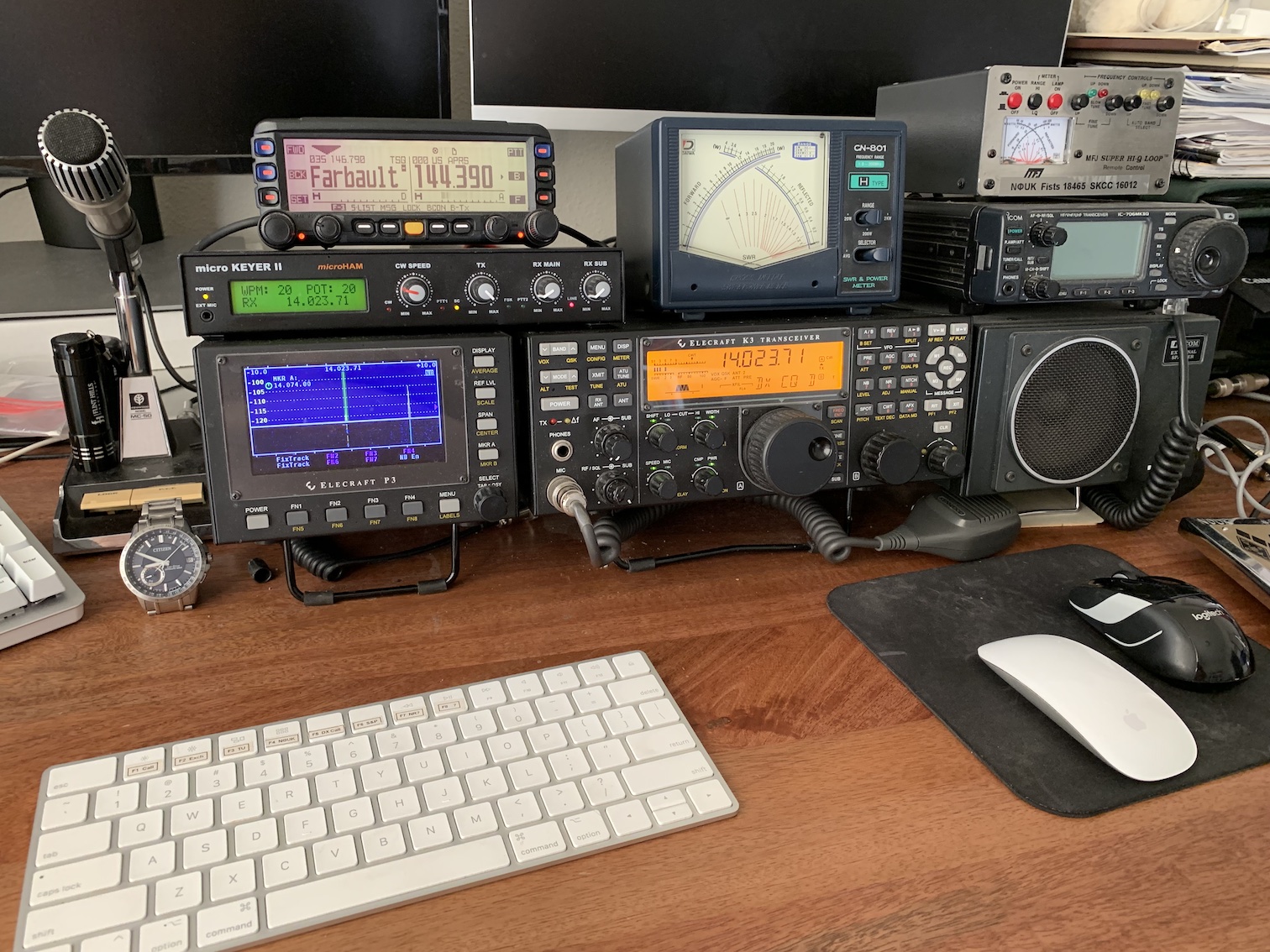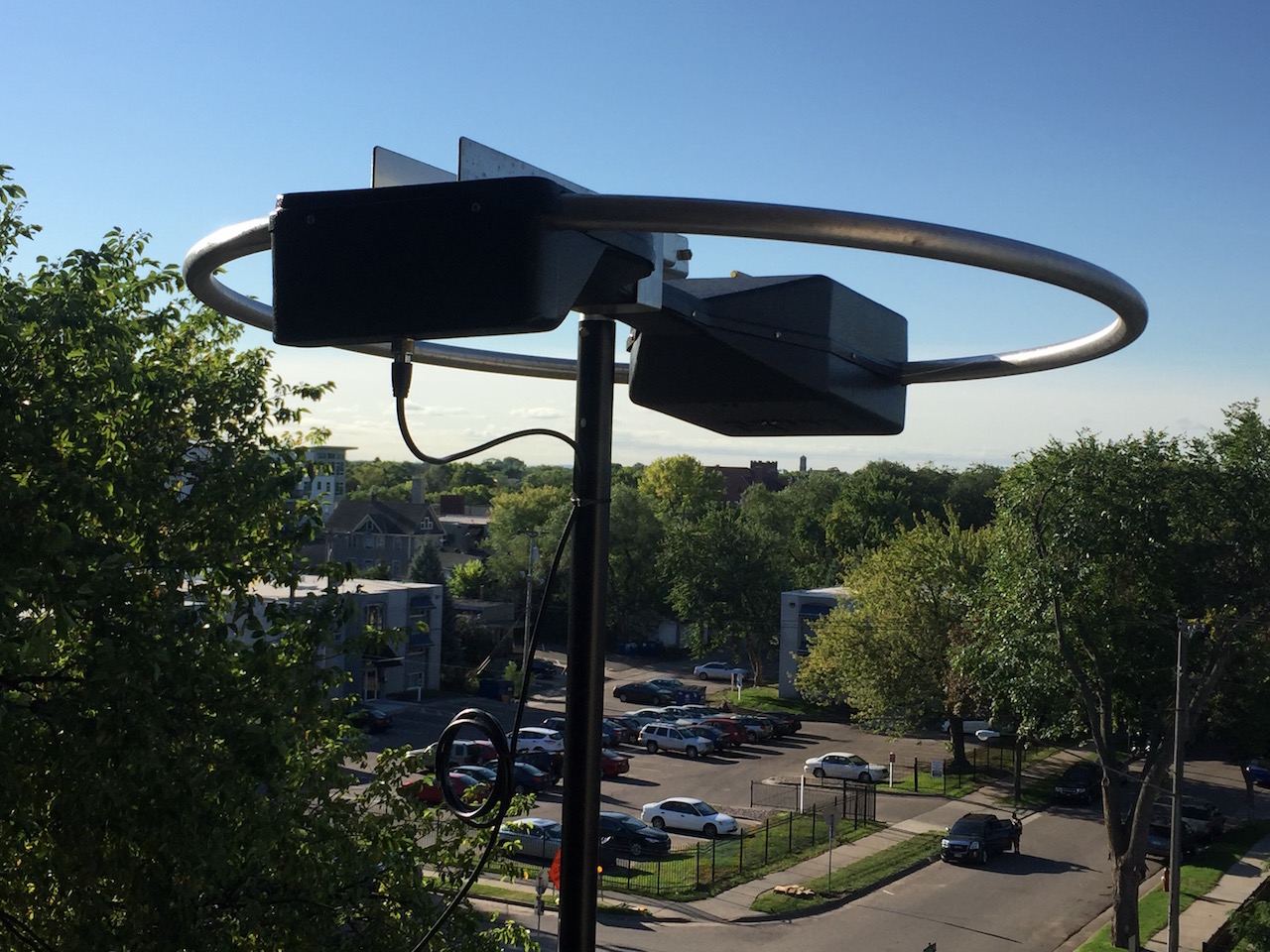 Last page update: 8 November 2016